Ajout compte mail (POP/IMAP) à IBM Lotus Notes
1. In Lotus Notes, from Open tab click on Contacts and go to Advanced option.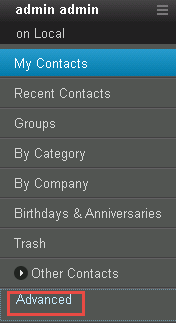 2. On clicking Advanced option, the following screen will be open. All the accounts will be seen there.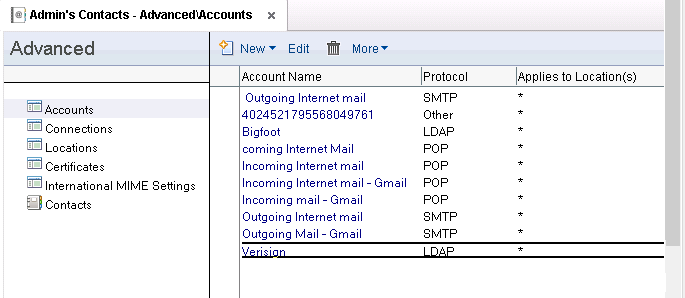 3. Click on new and select account to create new account. Provide the details for receiving mail as POP server in basic tab.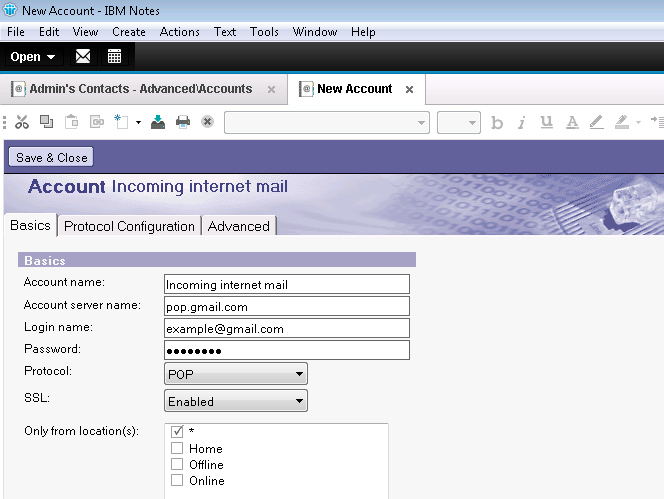 4. You may skip the settings of Protocol Configuration as it is not important for configuration point of view. Click on advanced tab and enter the port number for POP server. Click on Save & close to save all settings made.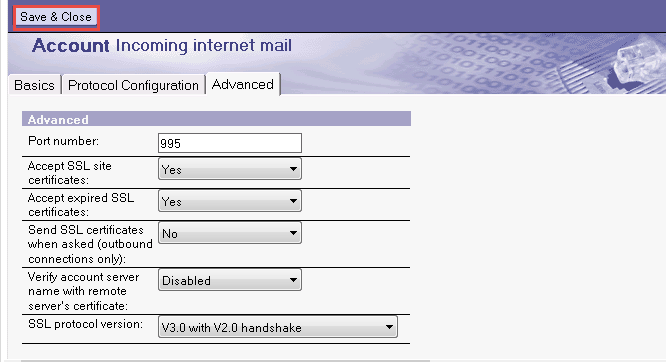 5. Also create new account for outgoing email messages as a SMTP server for the same email id. Provide all the details in basic tab.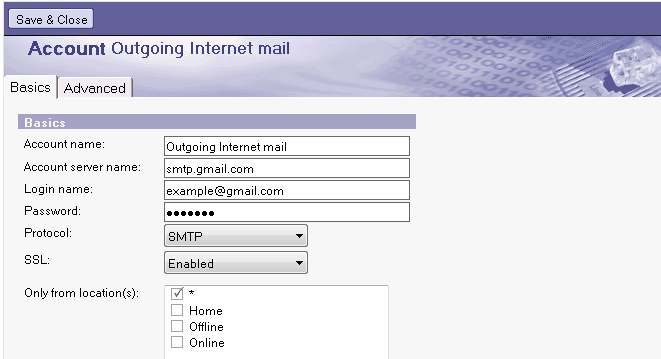 6. Click on Advanced tab, enter the port number for smtp server. Click on Save & Close to save all the settings done.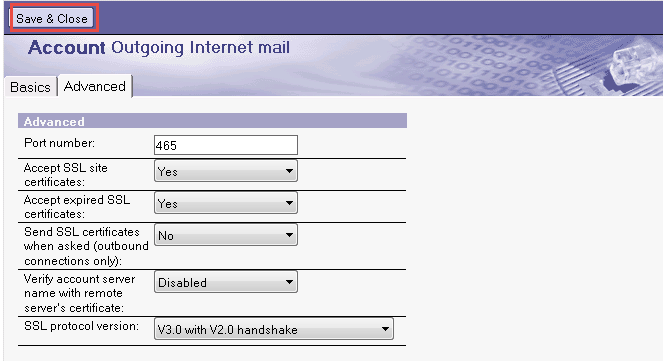 7. Click on Tools from the main menu and click on Replicate and Sync All option from the drop down list.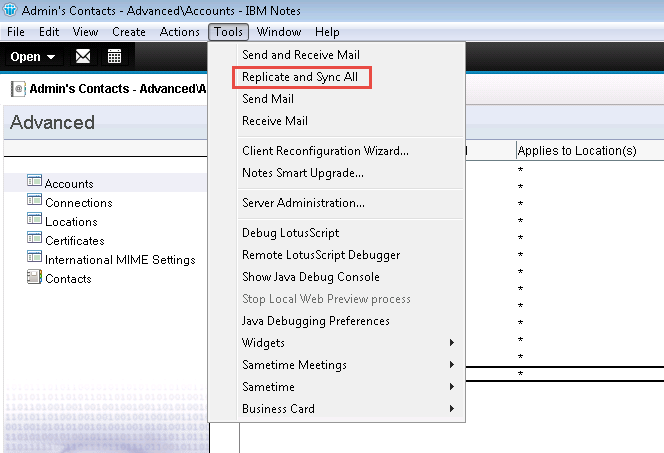 8. Now in replicate and sync, the created the incoming and outgoing mail server will synced and replica of them will be created which can be used to access the database of Gmail account.